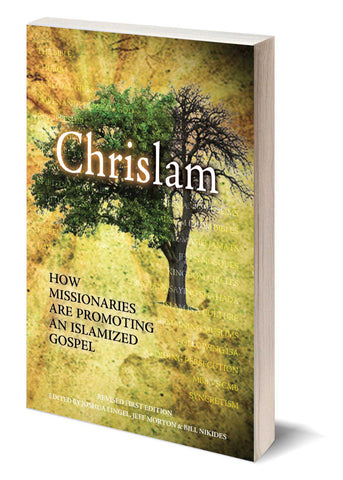 Chrislam - How Missionaries are Promoting an Islamized Gospel
"Insider Movements" or highly contextualized missiological methods have become popular like never before and these methods are taught at nearly every seminary and is used in many of the leading missions organizations.  But are these methods biblical?  
This book confronts these hyper-contextualized methods and calls the body of Christ back to biblical missiology. 18 leading scholars contributed to this book working thought for thought deconstructing the all the main theological points that the "insider" scholars use to propagate their position. 
 This important study engages the question of how much one can & should remain connected to one's Muslim heritage as that Muslim comes to embrace Christ. What should we teach others to do in a Muslim context & how should we translate the Scripture for them so the message of the New Testament is clear? On analogy with the Messianic movement, the claim is that the ability exists to extensively keep both relationships. This impacts translation & practice. It is a significant claim that needs careful assessment.